Oil and Gas Delivery Welded Steel Pipe
Product Detail
Product Tags
Black painted steel pipe, Galvanized steel pipe, Threaded galvanized steel pipe, Grooved galvanized steel pipe
SSAW weld steel pipe, LSAW steel pipe, Galvanized sprial welded steel pipe
Malleable galvanized pipe fittings, Flanges, Carbon steel pipe fittings
ASTM A53 and API 5L are both internationally recognized standards for steel pipe used in the transportation of oil, gas, and other fluids.
Youfa Brand Welded Carbon Steel Pipe Advantages
1. High strength and durability: These steel pipes are manufactured with high-quality steel, ensuring their strength and ability to withstand high-pressure environments encountered in oil and gas delivery applications.
2. Precise dimensions: The pipes are produced with precise dimensions, ensuring accurate fit and compatibility with other pipeline components, leading to efficient and reliable installation.
3. Quality coating: YOUFA may provide optional coatings, such as pre-galvanized or hot-dipped galvanized coatings, to enhance the pipes' corrosion resistance, extending their lifespan and maintaining the integrity of the oil and gas delivery system.
Output ( Million Tons/Year)
4. Compliance with standards: YOUFA's ERW welded oil and gas delivery steel pipes are manufactured according to industry standards such as API (American Petroleum Institute) 5L, ensuring the pipes meet the required specifications and performance criteria.
5. Versatility: These pipes are built to withstand various weather conditions and are suitable for both onshore and offshore applications, making them versatile for use in different oil and gas delivery projects.
 

Commodity

Oil and Gas Delivery Welded Carbon Steel Pipe

Type

Size 

Wall thickness

Length

5.8m/6m/12m or based on customers request

Standard

ASTM A53 / API 5L (the chinese material Q235 and Q355)

Surface

Painted or Galvanized or 3PE FBE to prevent the rust

End finish

OD below 2 inch Plain ends, larger OD Bevelled ends

Usage

Oil and Gas Delivery Pipeline

Packing

OD 219mm and below In hexagonal seaworthy bundles packed by steel strips, with two nylon slings for each bundles, or according to customer ;  above OD 219mm piece by piece

Shipment

by bulk or load into 20ft / 40ft containers

Delivery time

Within 35 days after received advanced payment

Payment Terms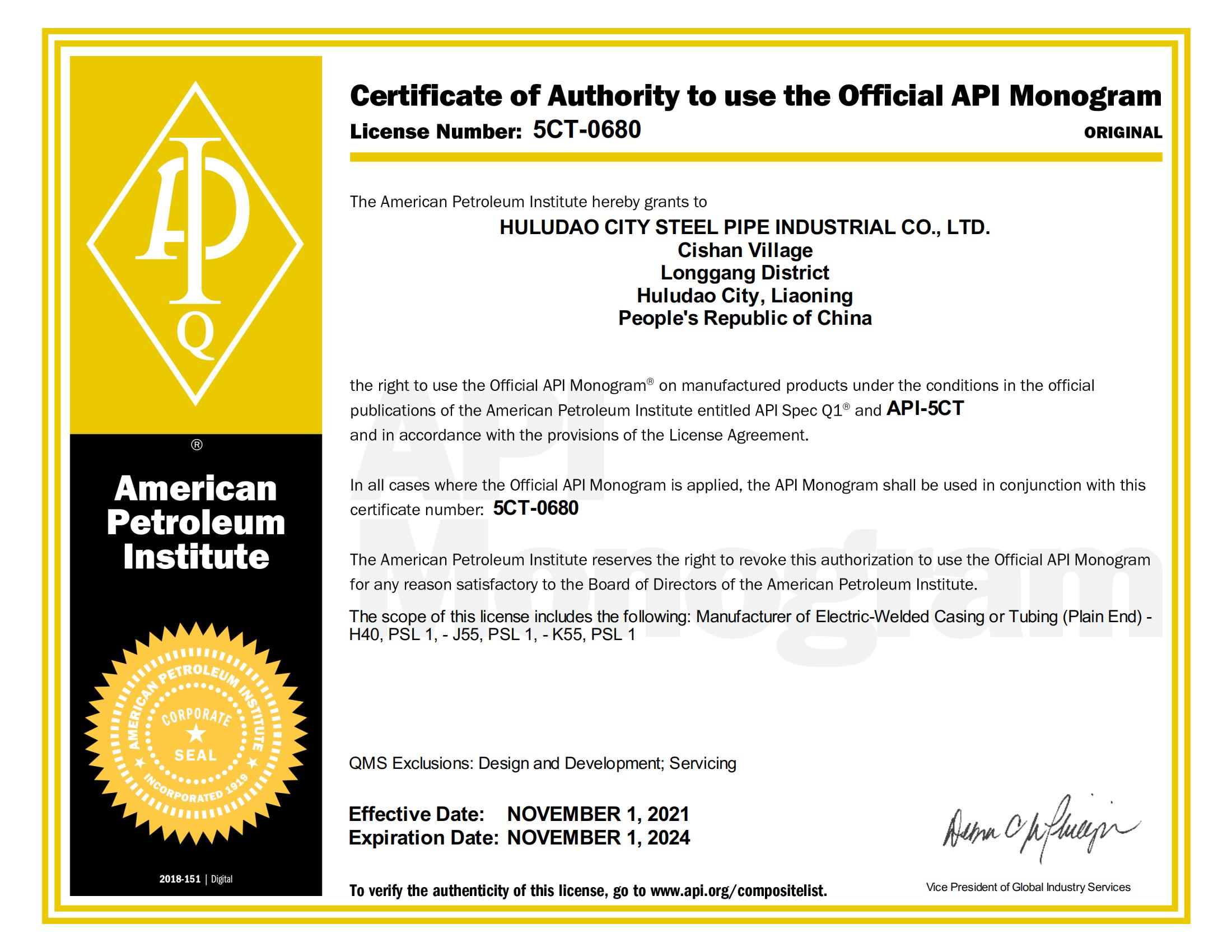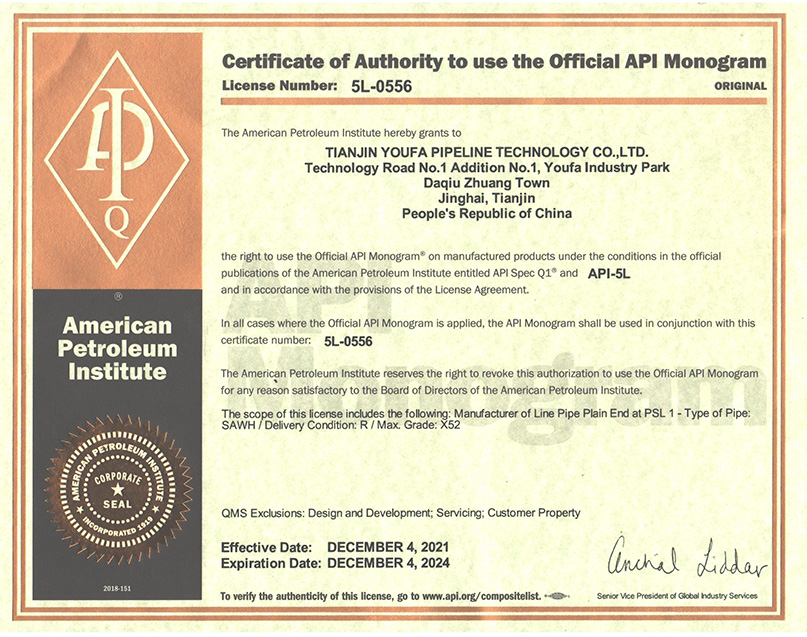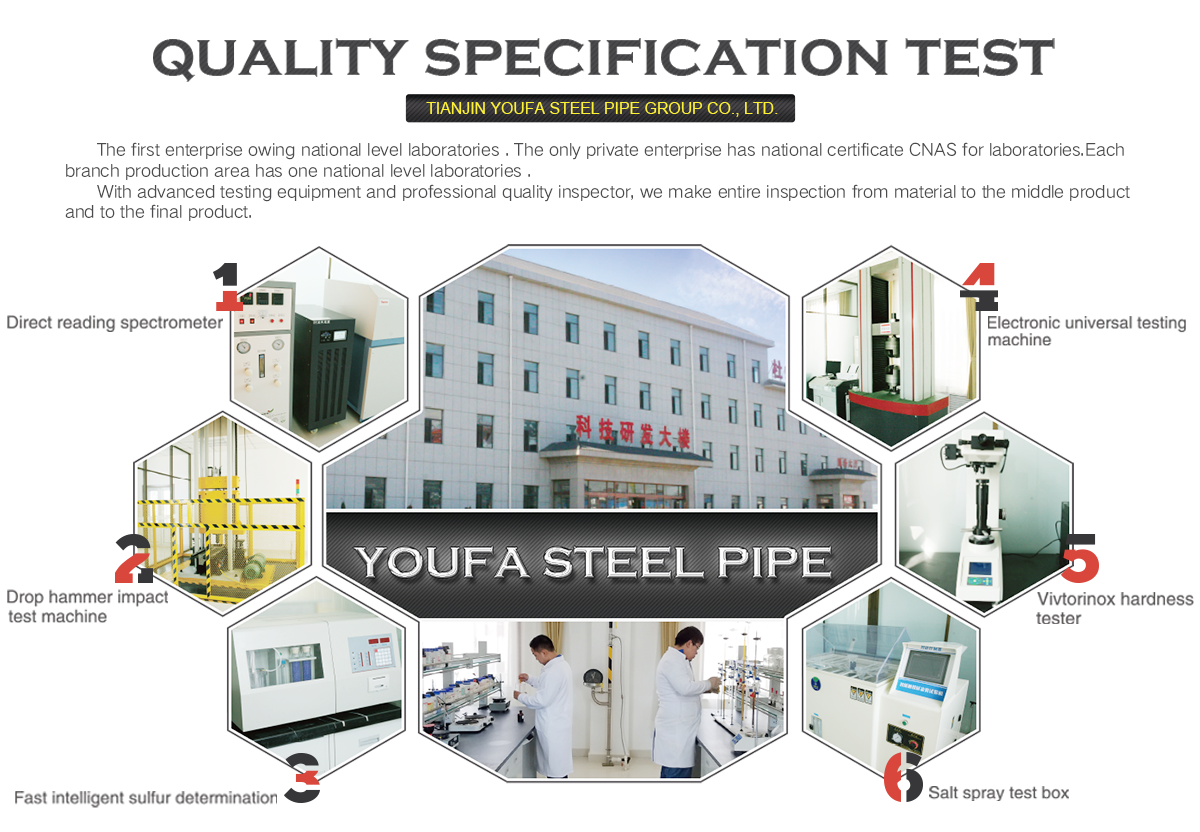 1) During and after production, 4 QC staffs with more than 5 years experience inspect products in random.
2) National accredited laboratory with CNAS certificates
3) Acceptable inspection from third party appointed/paid by buyer, such as SGS, BV.
4) Approved by Malaysia, Indonesia, Singapore, Philippines, Australia, Peru and UK.
---
Next:
---